Victoria Shopping Centre's Wishing Well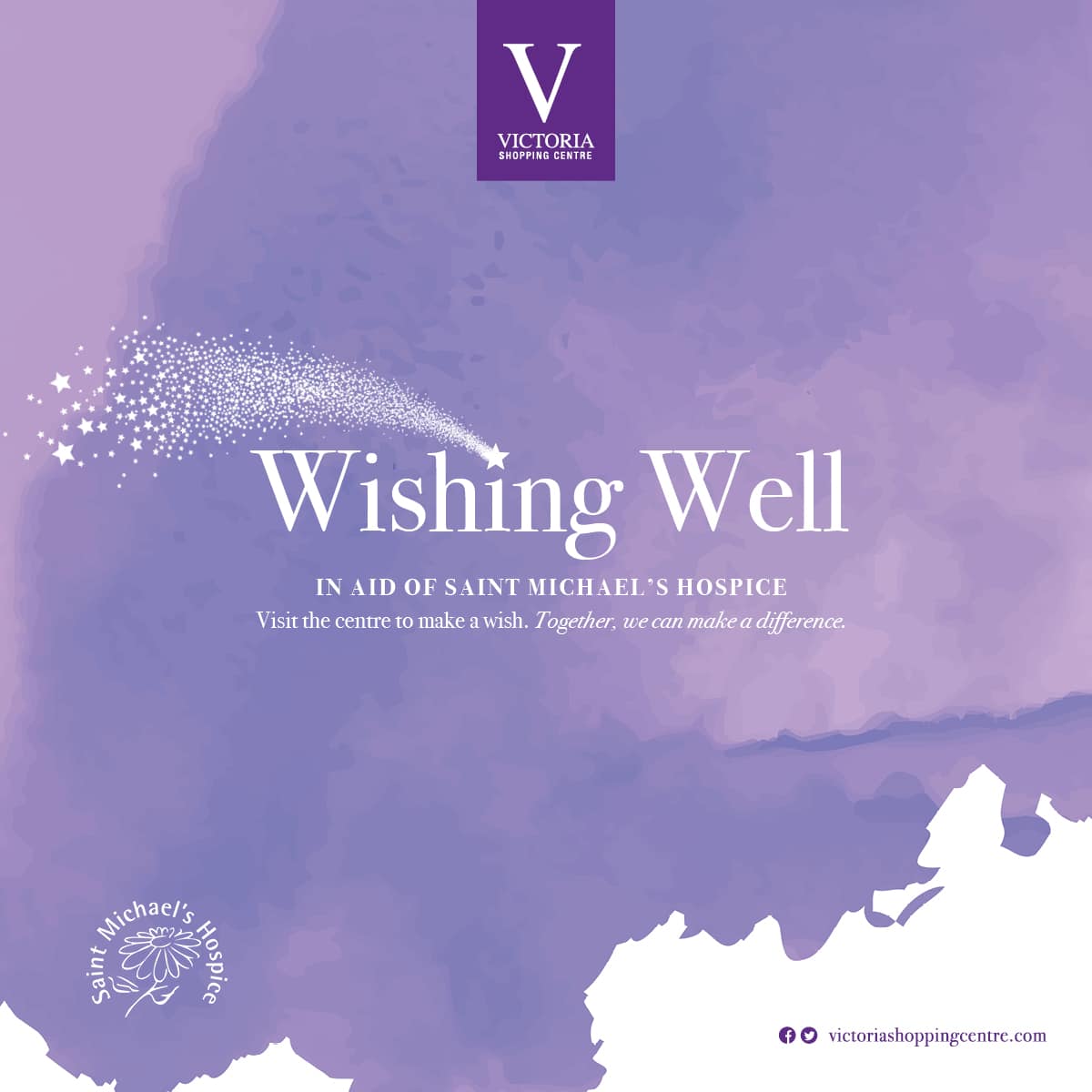 Make a wish into our wishing well and help us raise vital funds for Saint Michael's Hospice, brightening 2023 for those in need in our community
Saint Michael's Hospice provides invaluable care, helping those people affected by terminal illness live as full a life as possible. As a local charity that serves a population of nearly 160,000 people living across the Harrogate district, they are responsive to the needs of our community and dependent on your support so that they can continue carrying out their incredible work.
This wishing well has been carefully crafted by our Technical Manager and made sustainably, purely from recycled materials. The well is made from pallets which have been sanded down and treated, and the roof slates are tiles which were unwanted and have been repurposed. Sustainability and using the resources around us efficiently is something we are very passionate about at Victoria Shopping Centre.
So far, as a centre, we have raised £18,606 for Saint Michael's Hospice. Help us reach our fundraising target of £25,000! Together, we can make a difference.
The wishing well is located on the first floor of the centre, beside Next and Toyland.