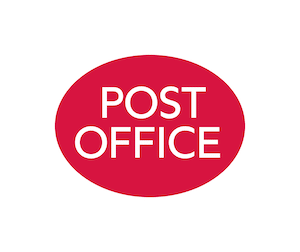 Post Office
0345 722 3344
Store Website
Opening Hours
| | |
| --- | --- |
| Monday | 9:00am - 5:30pm |
| Tuesday | 9:00am - 5:30pm |
| Wednesday | 9:00am - 5:30pm |
| Thursday | 9:00am - 5:30pm |
| Friday | 9:00am - 5:30pm |
| Saturday | 9:00am - 5:30pm |
| Sunday | 10:00am - 2:30pm |
The Post Office provides services central to peoples' everyday lives with 99.7% of the population living within 3 miles of a Post Office. With over 11,500 branches, the Post Office network is the biggest retail network in the UK, with more branches than all the banks and building societies combined.
We offer more than just postal services, selling 170 different products and services spanning financial services including savings, insurance, loans, mortgages and credit cards; Government services; telephony; foreign currency; travel insurance and mail services.
We also offer the UK's largest fee free cash withdrawal network through our 11,500 branches and an additional 2,500 cash machines, and 99% of UK bank customers can access their accounts at the Post Office.
0345 722 355 – phone