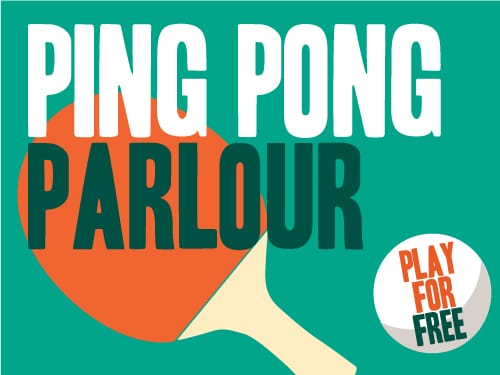 A brand-new, FREE ping pong parlour has launched on the first floor of the Victoria Shopping Centre, opposite HMV.
The pop-up ping-pong parlour will be open seven days a week during retail hours, and boasts four tables for public use!
As bats and balls will be provided, all that players need to do is bring an opponent.