Harrogate Homeless Project Pop-Up Shop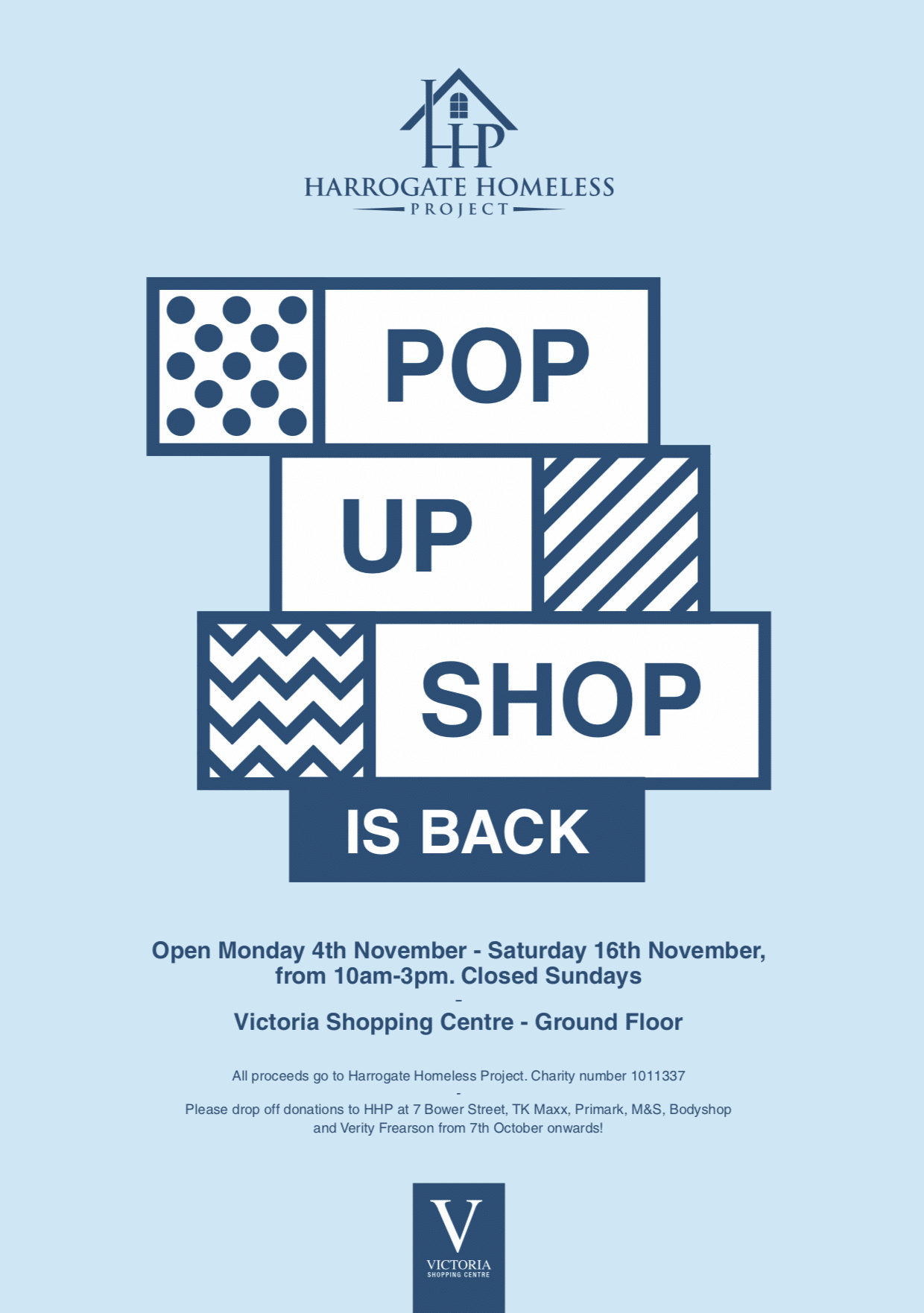 4th November
- 16th November
Harrogate Homeless Project's Pop-Up Shop is Back… Open Monday 4th November – Saturday 16th November, from 10am-3pm.
Please note that the pop-up shop is open Monday – Saturday and closed Sundays.
The shop is located on the ground floor of Victoria Shopping Centre.
All proceeds go to Harrogate Homeless Project, Charity number 1011337. To find out more about Harrogate Homeless Project and the amazing work that they do, please follow this link: http://www.harrogate-homeless-project.org.uk/
Please drop off donations to 7 Bower Street or directly to the pop-up shop in Victoria Shopping Centre.