Christmas Gift Wrapping with The PPR Foundation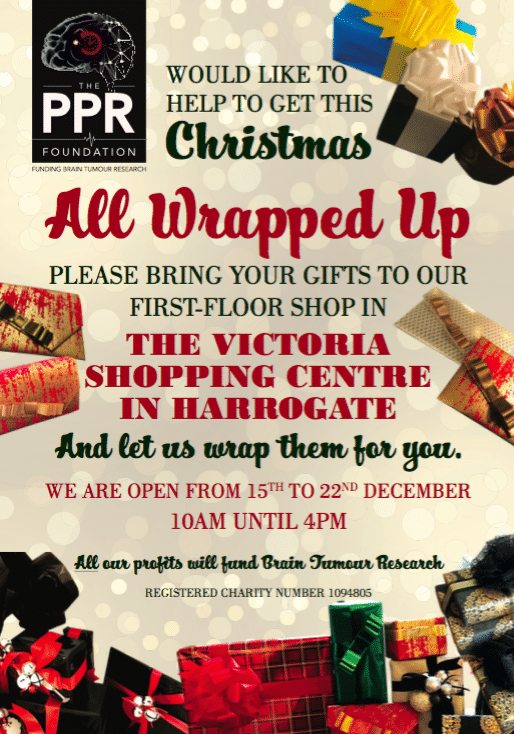 15th December
- 22nd December
15th – 22nd December, 10am – 4pm
Shoppers in Harrogate can enjoy some seasonal help in the run-up to Christmas with the launch of a gift wrapping service by the brain tumour charity; The PPR Foundation.
The PPR Foundation is a brain tumour charity based in Harrogate, North Yorkshire, and launched on 9 September, 2009.
In a bid to support their £1m target by 2019 – for brain tumour research – gift wrapping prices will be available on request, and will be priced in accordance with size and quantity.
The charity will be located in unit 30, commonly known as the former Pink unit, and will be open from 10am – 4pm from Saturday 15th – Saturday 22nd December.
We thank you in advance for your generosity and wish you a very Merry Christmas.